Panasonic Multi-Cell PBX Integrated Cordless Phones vs …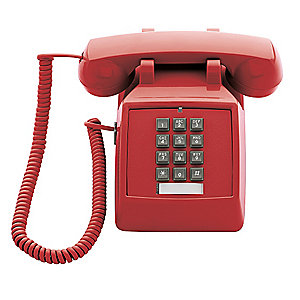 If your vendor offers your receptionist or call center agent a cordless phone of a different brand than your desk phones or PBX system, then this is what you are getting.
Panasonic makes the #1 rated cordless phone. This is a Panasonic system phone. This means it has the intelligence and complete integration to be a suitable phone for receptionist, call center agent or call center supervisor.
Cordless Headset
Cordless SIP phone
on Hosted PBX
Analog Phone
on Premise PBX
Mult-Cell Dect
on Premise PBX
Model
Plantronics CS540 + EHS adapter
Generic
Generic
KX-TCA285 phone
KX-T0155 base station
Cost (not including install)
$295
$100 and added monthly fee.
$50-$100
$295 per phone
$229 for base station
Features
Answer, mute and hangup
Just like an analog phone
It IS an analog phone
Full system phone feature set
Range
100 feet
As far as your wifi goes
100 feet
150 feet
Added range option
No
No
No
Add cell sites and repeaters
Call Quality
Very Good
As good as your wifi system
Very good
Excellent
Frequency
1.9Ghz
Uses your wifi 2.4ghz or 5ghz frequencies
wired connection
Dedicated 1.9 ghz frequency
Available factory extended warranty
No
90 days to 1 year
90 days to 1 year
7 years
Can answer and make calls
No. Can't make calls
Yes
Yes
Yes
Recommended for receptionist Use
Yes, but don't stray to far from your desk
No
No
Yes! Total mobile solution.
Weight of lightest unit
2.5 oz
10 oz
10oz
3 oz
Hands free Auto answer on intercom and CO
No
Get a demo! No easy to do.
No
Yes
Bluetooth headset
NA
Some
No
Yes
Consumer Reports
?
??
???
Highest rated cordless phone
Google
?
Highest rated cordless phone