Verizon FIOS Project  for Southlake Blvd
To: 5xx Southlake Blvd businesses locations.
From: Infotel Systems. An independent contractor.
Regarding: Getting Verizon FIOS fiber.
Your business does not yet qualify for Verizon FIOS. We fix that. We are Infotel Systems. A Virginia Class A contractor. We get businesses qualified and connected to Verizon FIOS.
We have negotiated with Verizon to extend FIOS currently at 501 Southlake Blvd along the pictured red path to 3 (purple) FIOS vaults (handhole) referred to as left, middle and right.
Verizon will not extend FIOS service "from the curb" into the business without an installed  conduit path. This path allows Verizon to "simply" push their fiber through the conduit from the curb vault all the way to the business "communication closet" to where a new Verizon FIOS Optical Network Terminal (ONT) will be installed.
Businesses currently using other carrier products should know this is an all optical solution with a typical business cost of $139.99/mo for a 150 MB/150MB connection with 1 static IP. Other speeds are available.
Steps to get Verizon FIOS
Email  service123@infotelsystems.com your interest.  (Contact info of tenant and contact info of building owner)
We survey and provide the cost of a fiber conduit from the FIOS vault into your business at the desired location of the Verizon ONT.
 Verizon will intstall the FIOS service at the location of the red line and 4 purple vaults below.
 We order and extend the service via the new conduits to your business communications closet.
Four Verizon FIOS hand holes (vaults) will be installed as pictured below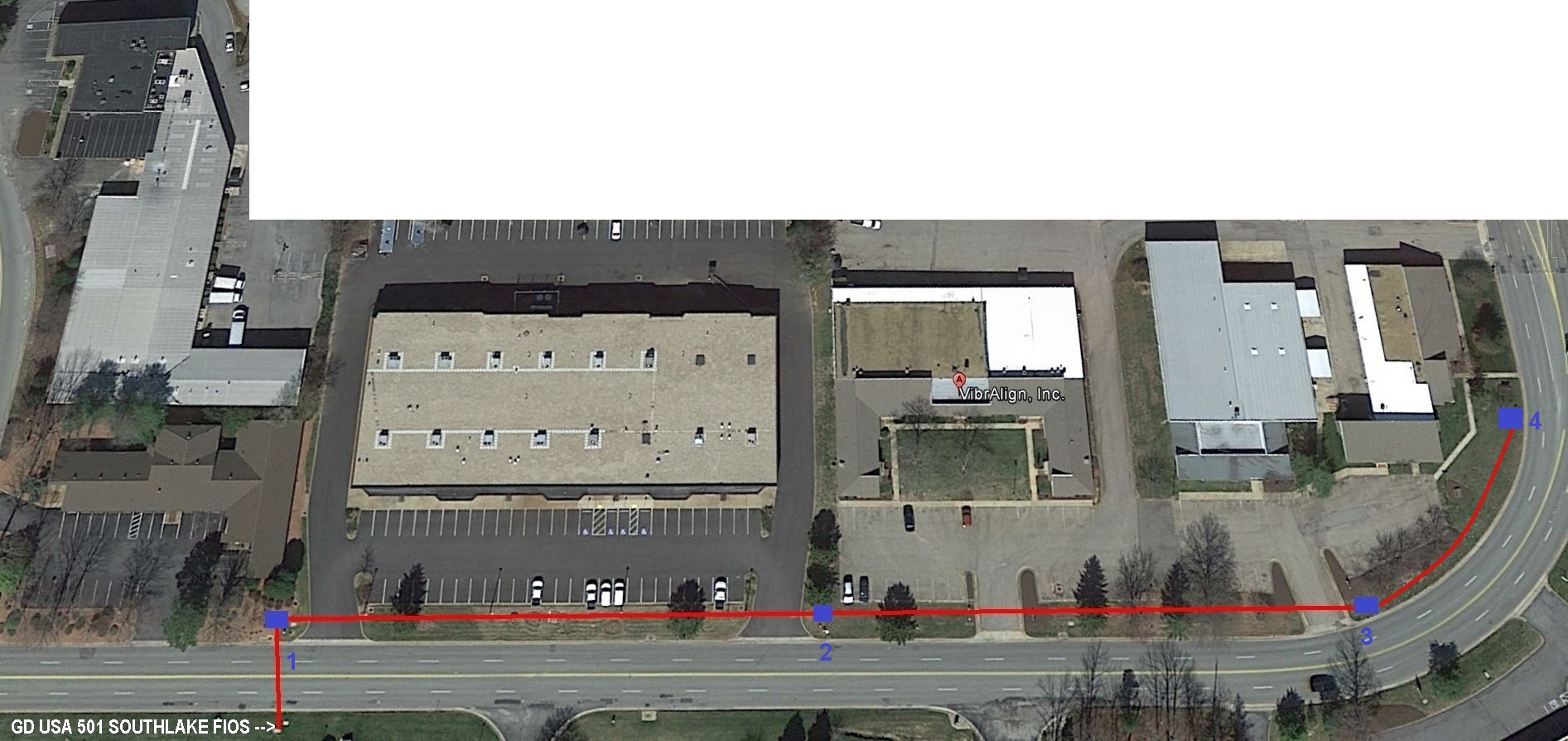 Two routes shown
Left path – Midlothian Mechanical 501 Research Rd and then B&B Printing 521 Research Rd
Right path – Velocity Micro existing conduit 500 Southlake Rd

Velocity Micro 500 Southlake
conduit path from street to Telco backboard is the red line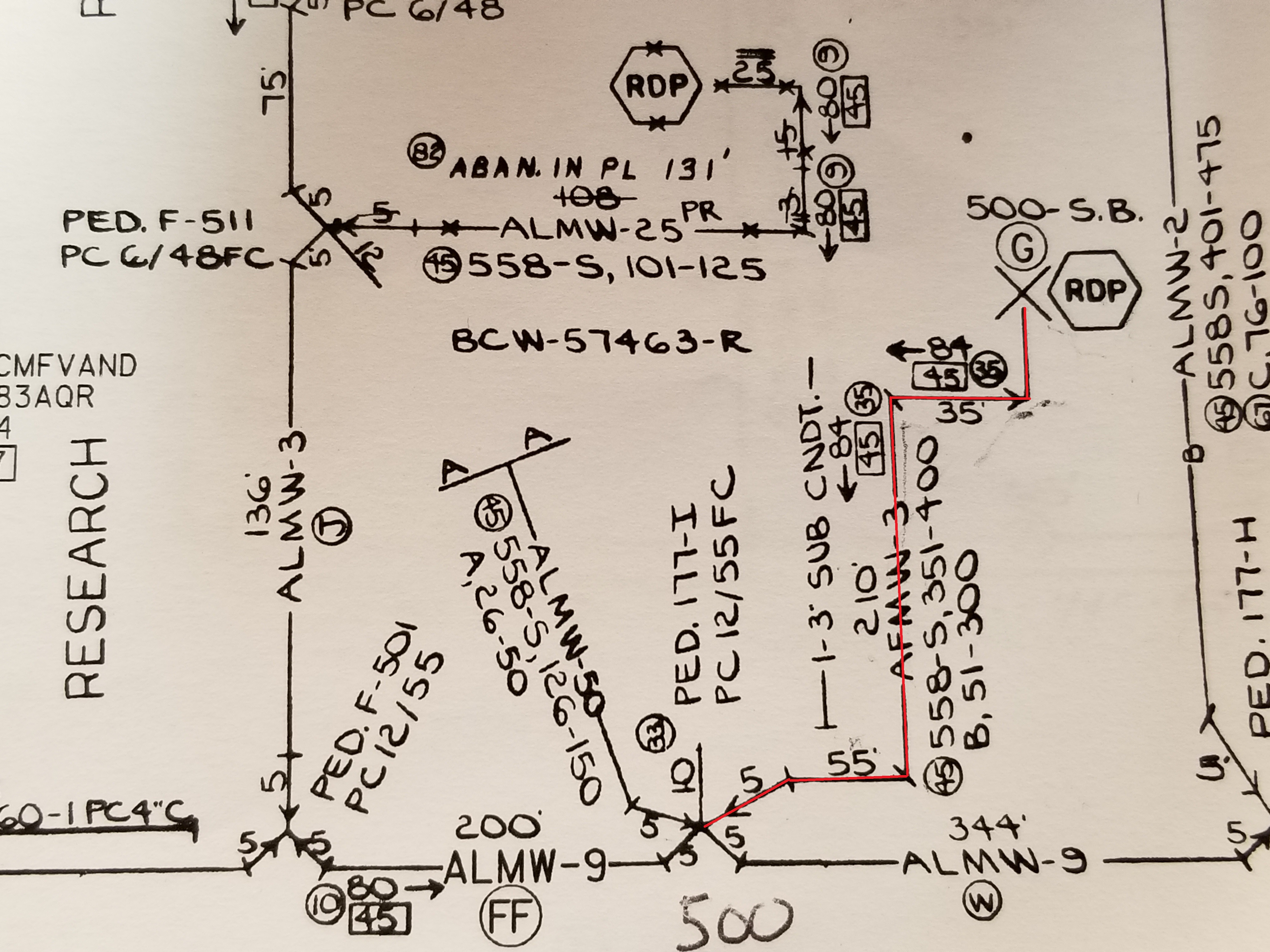 Velocity Micro FIOS ONT install on existing backboard. 3″Conduit is pictured behind left table leg.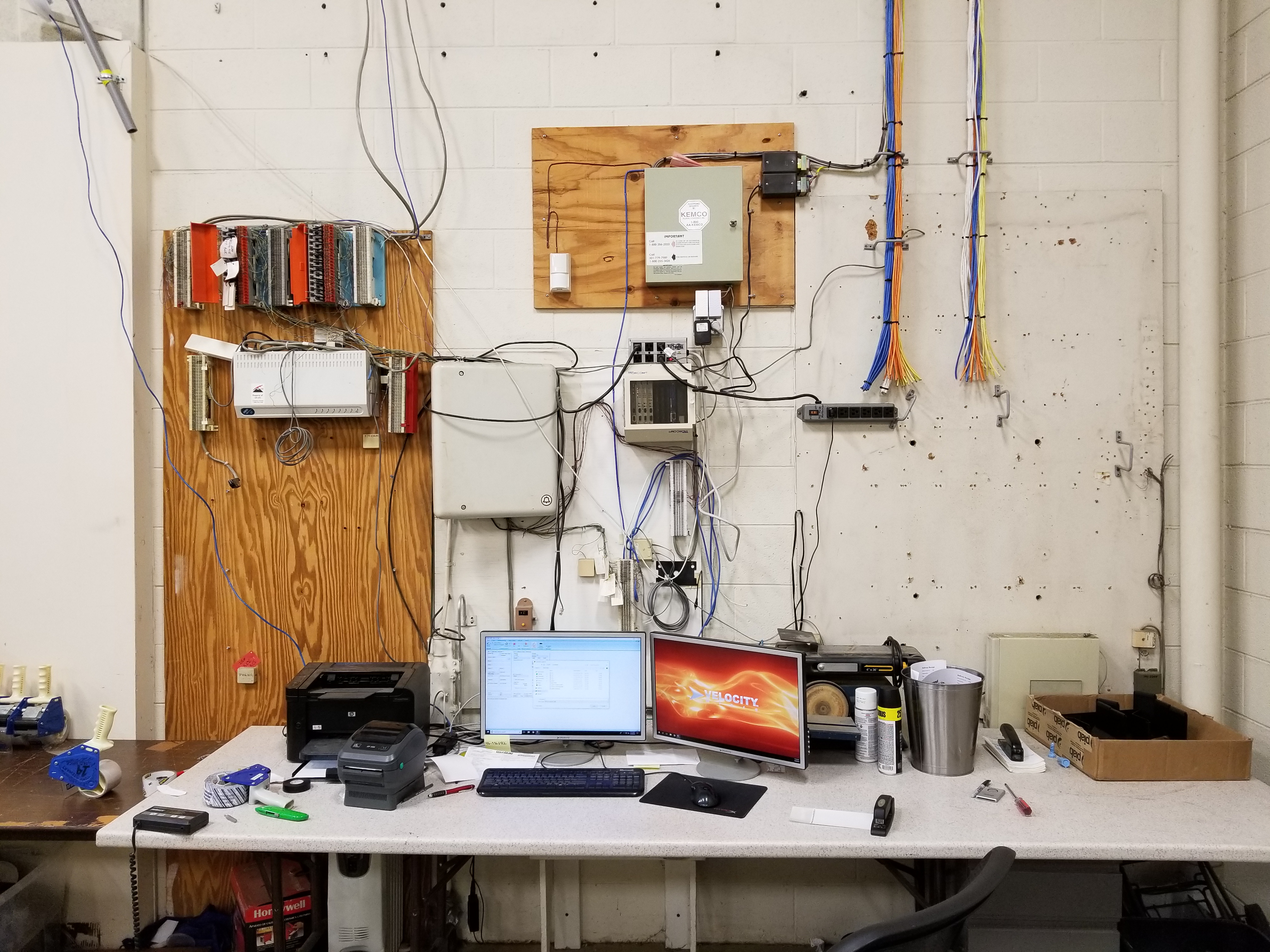 530 Southlake ONT install (Vibralign and others) Black box is FIOS ONT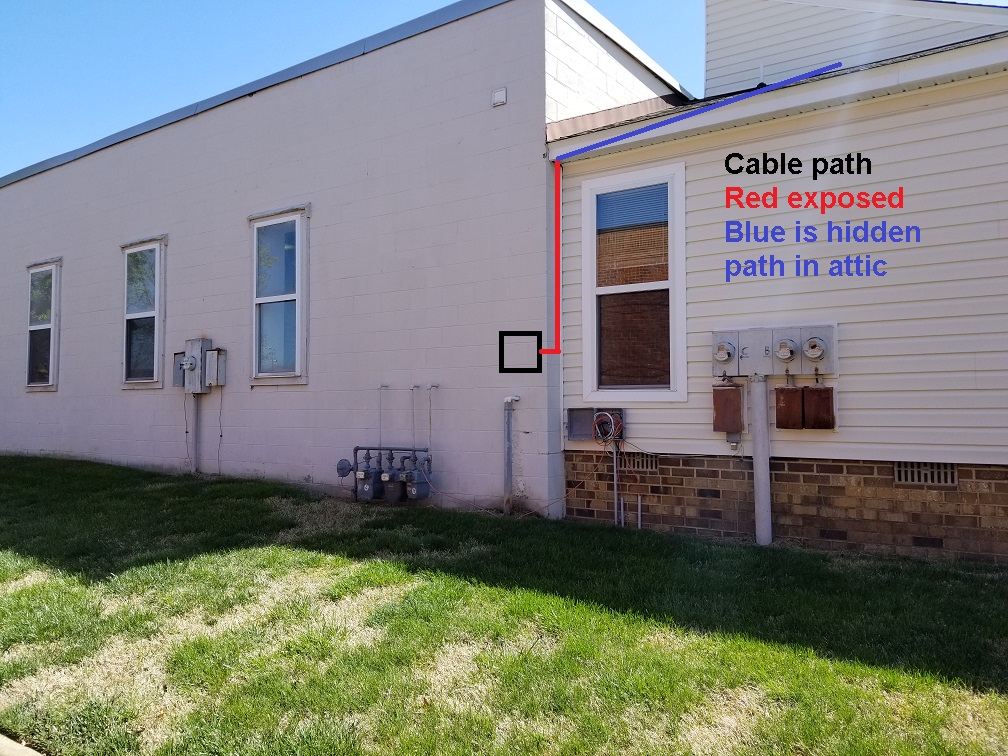 550's Southlake Install. Black box is FIOS ONT.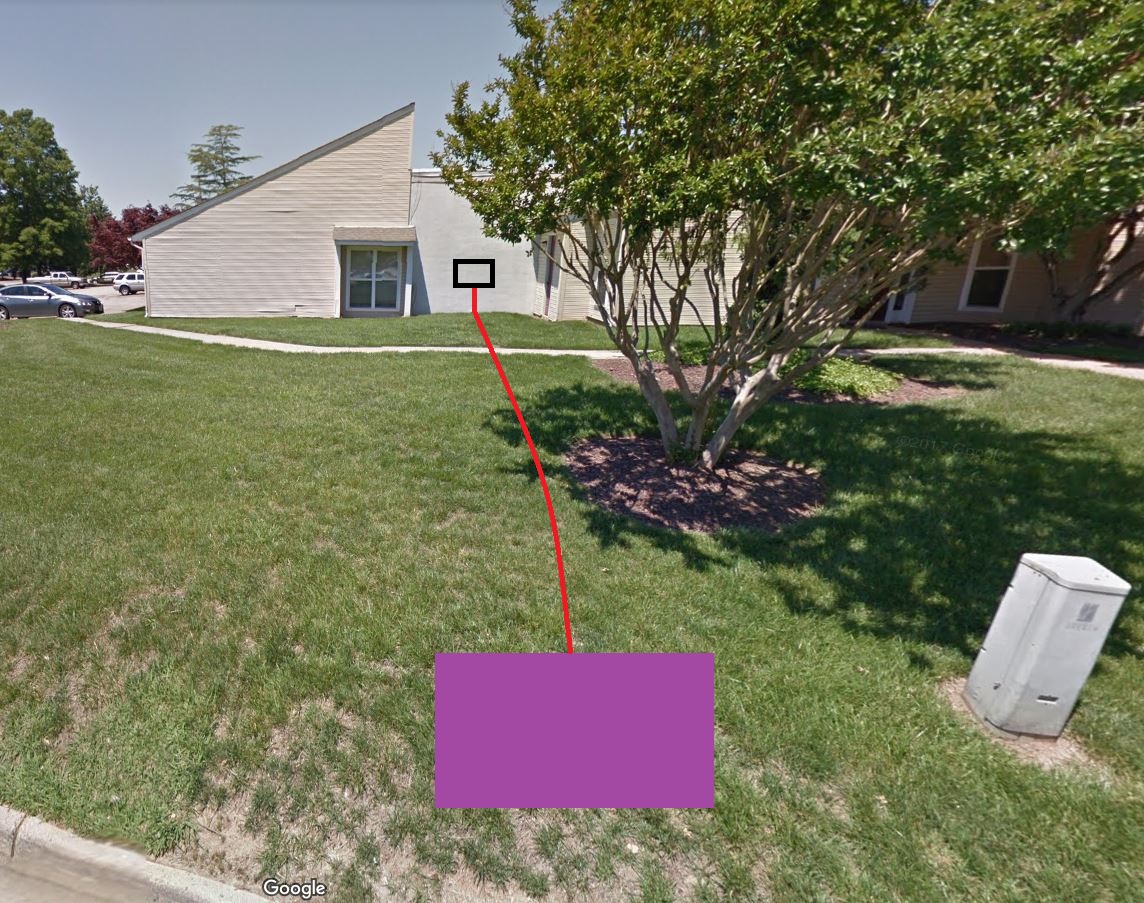 The project document is here. https://docs.google.com/spreadsheets/d/17ovI9O5skCmYspObgENmNh2p2gZASaIWg-egDbYqDD0/edit#gid=0
Why is Infotel Systems doing this?
A few business listed above are our customers. We need new Verizon FIOS customer's to get Verizon FIOS for our customers.
The cost we charge for the conduits has a break even cost goal. Greater FIOS install density means lower conduit cost per customer.