Sangoma Connect Mobile App Voice Quality Guide
We expect the voice quality to your hard wired desk phones to be perfect. If it is not, CALL US! We will handle and clear any network issues.
Yet, maintaining voice quality to mobile clients is a team effort. The reason is simple. It's your phone and your wireless carrier. Also, Infotel Systems may not have control of the the wifi system.
Please review below three screens on our smart phone mobile app.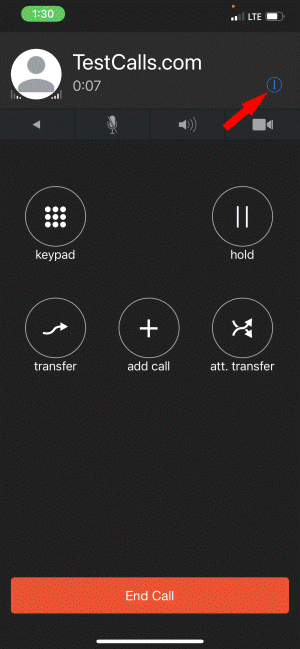 Call Display Screen
While on a call, click the blue icon.
The Call Quality screen displays.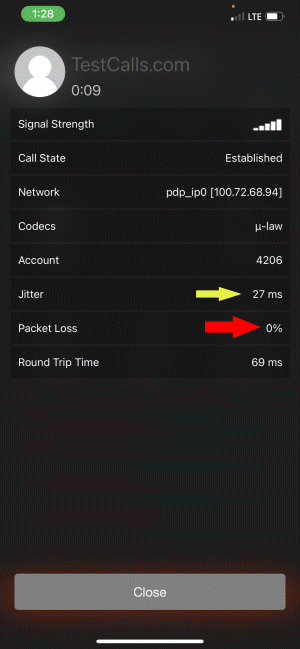 Call Quality Screen
Jitter must be under 100ms
Packet Loss must be under 5%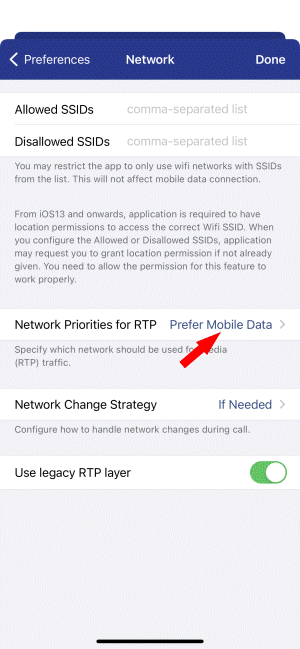 Network Preferences Screen
Set "Prefer Mobile Data" for shared/public WiFi