Service Company VoIP Telephone System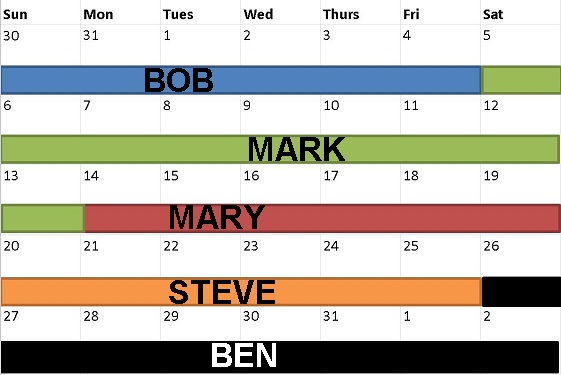 Automated On Call System
Replace expensive answering services!
Night calls are always sent to correct "web scheduled" technician. This schedule integrates with a Microsoft Outlook calendar.
Calls unanswered by the scheduled tech escalate to supervisors.
When the tech calls the customer from their cell phone number, the customer sees your business telephone number.
Telephone calls can be recorded for quality assurance
On call response data is available for the service manager to audit for quality assurance.
Text Message Enabled Landline
We can text-enable your office landline telephone number to send and receive text messages. Your text telephone number is your voice telephone number!
When sending, you can change the sent telephone number to one that causes a priority alert tone to sound on the receiving cell phone.
Multiple office computers and/or cell phones can all send texts from the same number.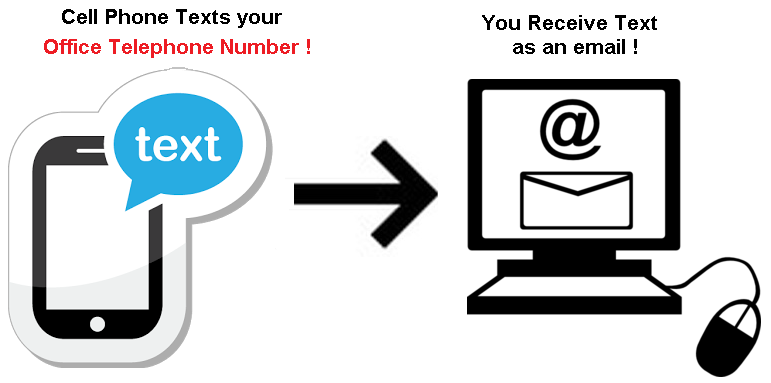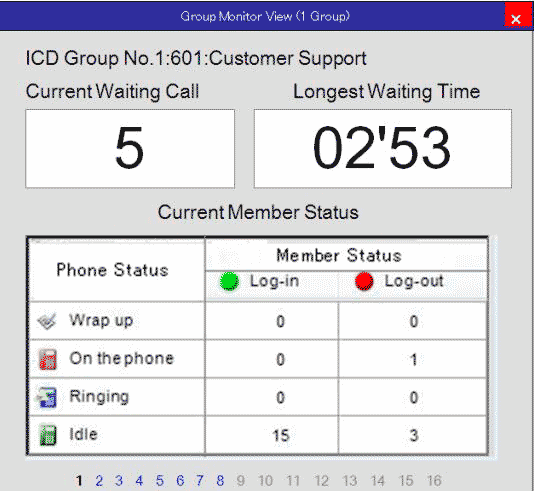 Call Queuing
Smooth out the call peaks. Never use a hold button!
You are a HVAC company and it's 100 degrees outside, or maybe a plumber during a pipe busting winter freeze.
You may have periods of high call volume! We can queue these calls and prevent any busy signals. We will then provide a display of how well you are answering calls.
Easy and Secure Audio Conference.
Simple It's your own dedicated call-in number. Handsfree mobile speed dial. Try that with Zoom!

Secure, it runs in our own RVA cloud. We are close to you!
Unlimited Zoom limits you to 40 minutes on the free version.
Recordings We can record the audio and provide it to you using Virginia 1st party consent laws.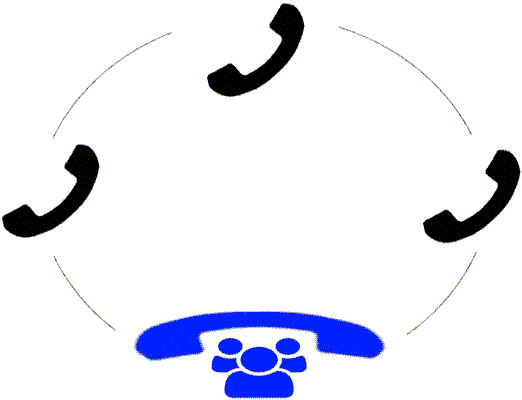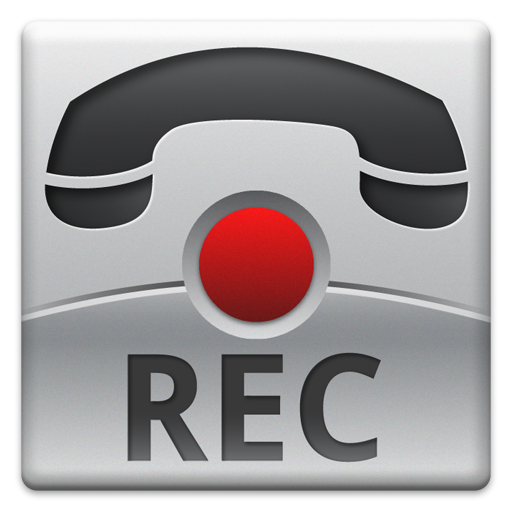 Call Audio Recording
Did the technican really say that?
We can record the audio of customer calls from your desk phones or cell phones and add them as a clickable hyperlink to the report above!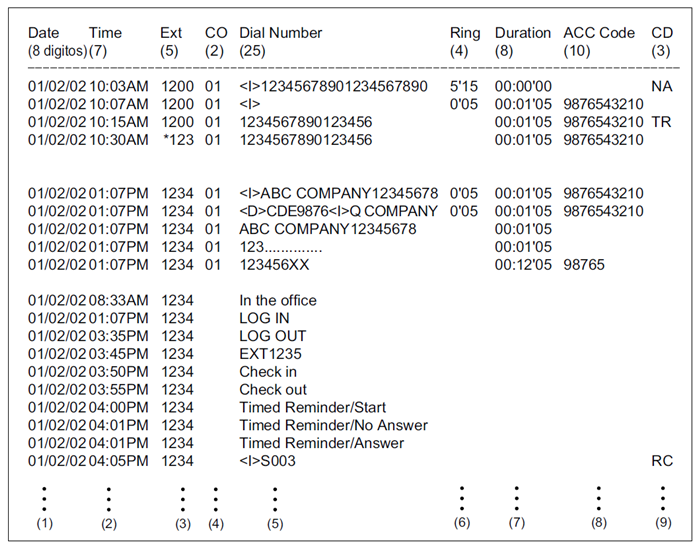 Call Detail Reports
Did we ever call the customer back?
Call reports show the telephone calls made from and received to your system. You can view a complete history or calls, or to search by date, date range, number called, caller ID, etc.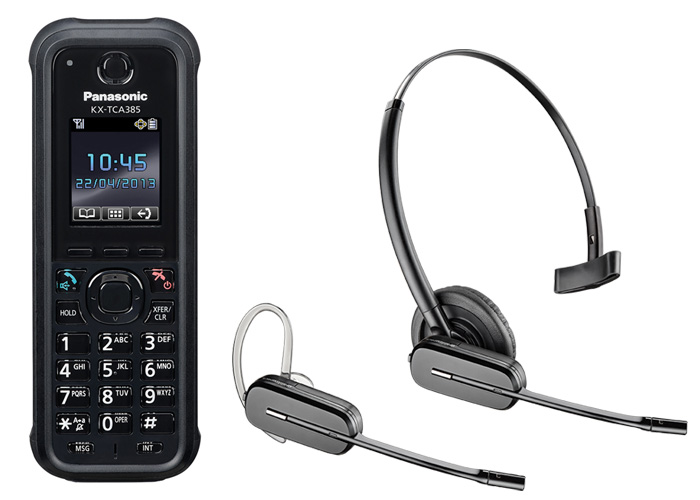 Wireless phones
Wireless headsets
Unchain your receptionist from their desk
Paired with the receptionist phone, these devices allow the receptionist to roam the office, go to the warehouse or to an outside truck and still stay connected.
The Panasonic KX-TCA385 is rugged rated and can be warrantied for 7 years! It allows full reception control such as page and transfer.
Headsets just allow for call answer and hangup.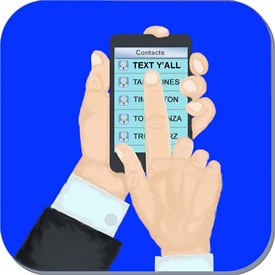 Mobility Solutions
We have a mobile app for android or iphone. Search on "Sangoma Talk" in the Google or Apple app store.
www.textyall.com - one number audio conference call or broadcast text system to reach your service team.
www.textenable.com - send and receive text messages to your landline.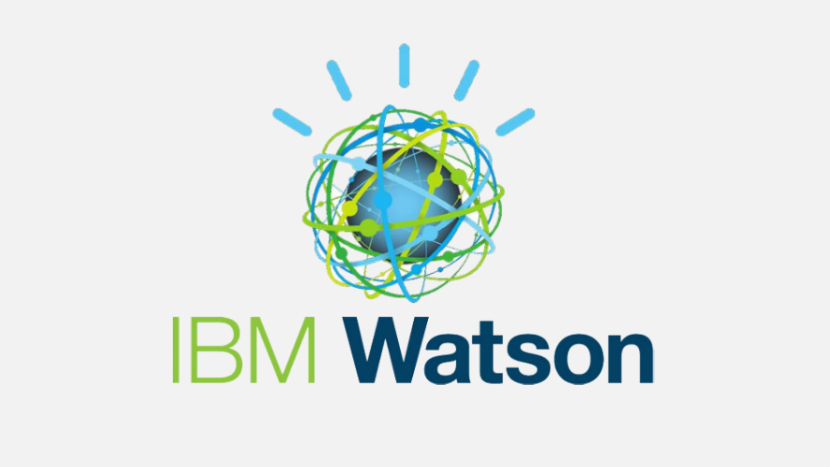 Voicemail Transciption
We use the power of IBM Watson (the computer that won Jeopardy) to
transcribe voicemail messages or call recordings to text.
watch for sentiment such as happiness, anger or sadness.
detect key words or phrases such as "broke again", "multiple times", "this is the third time I have called"
and then flag these messages as urgent or log them for quality control.
Your customer service quality control becomes automated, efficient and measurable without drama.
Our purpose is "we keep you connected" Artificial Intelligence keeps you connected to your customer's state-of-mind.