Need Faster Internet or a Backup Internet?
System Features
Fast GIGABIT connection
QOS: This system maintains VoIP packet priority to ensure VoIP transmission over the link sounds great.
Secure: The narrow and low power beam is very hard to intercept. The beam electronics are also encrypted.
Remote diagnostics and maintenance features prevent truck rolls.
The system has a 99.99% up-time rating and is not affected by rain or snow. Our links are less than a mile. "Rain fade" is directly proportional to the wet path traveled. A satellite dish travels over 22,000 miles from space. This travels one mile.
Physical Features
Non-penetrating structure = no roof damage
We can color match the dish to existing roof screening.
A 1/4″ diameter outdoor rated cable feeds into your building via an existing "pitch pocket." This install may follow the conduit for the HVAC. Such design is approved in advance.
Average weight is 180 pounds. The structure sits on a rubber mat.
Our Qualifications
Safe & professional install
Virginia class A contractors license # 2705089947.
Virginia Department of Criminal and Justice Services (DCJS) certified #11-5961.
Finger printed and bonded
Insured to 5 MM, we will add you as an additional insured.
References from established Virginia companies you know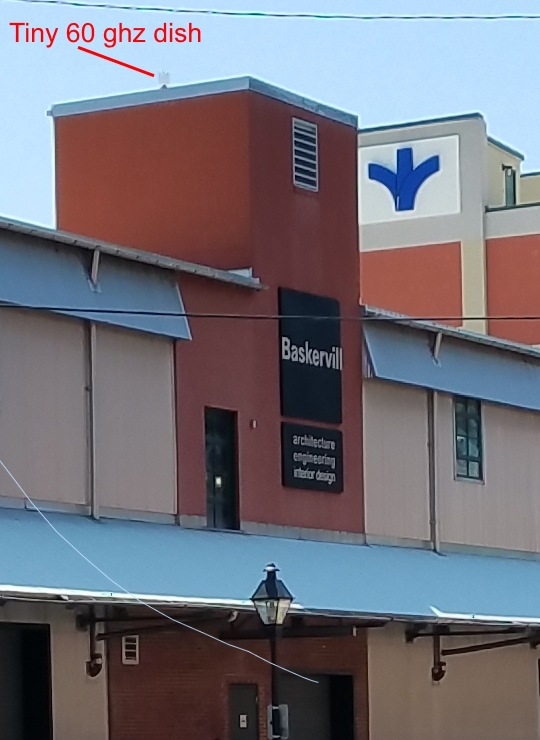 High capacity 1 Ghz 60Hz system for multiple downtown customers. Very tiny 12" antenna is over the elevator penthouse of the Baskerville building.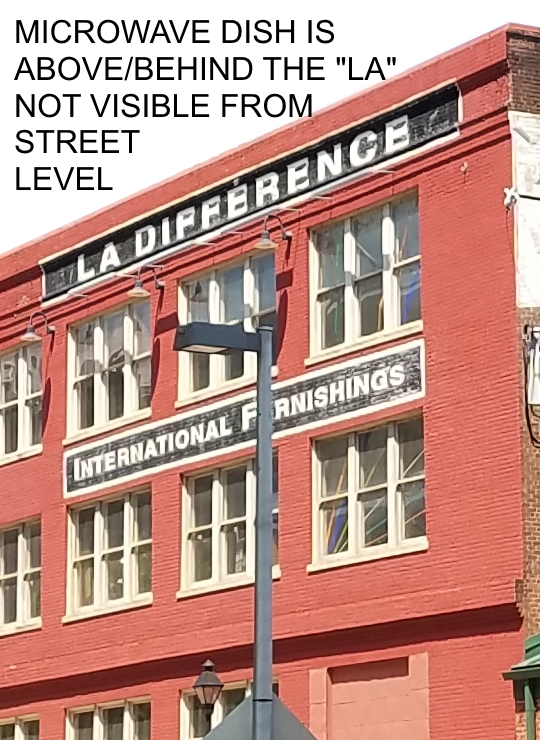 High capacity 1 Ghz 60Hz system for LA Difference furniture Company. It is set back from the roof line to stay hidden. The system uses the cinder block weighted non-penetrating mount as described in the bottom picture.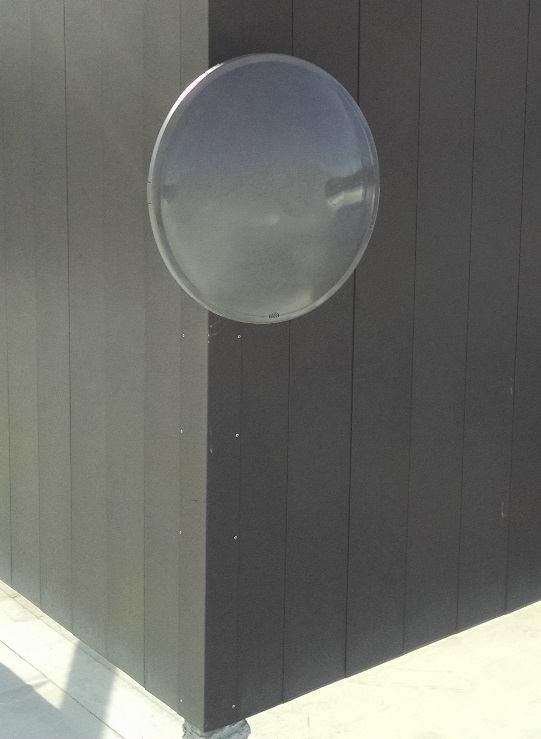 Antenna was color matched to roof screen to meet specs for Highwoods Properties Tenant. It is exactly the same color but it's angle to the sun makes it look lighter in this photo.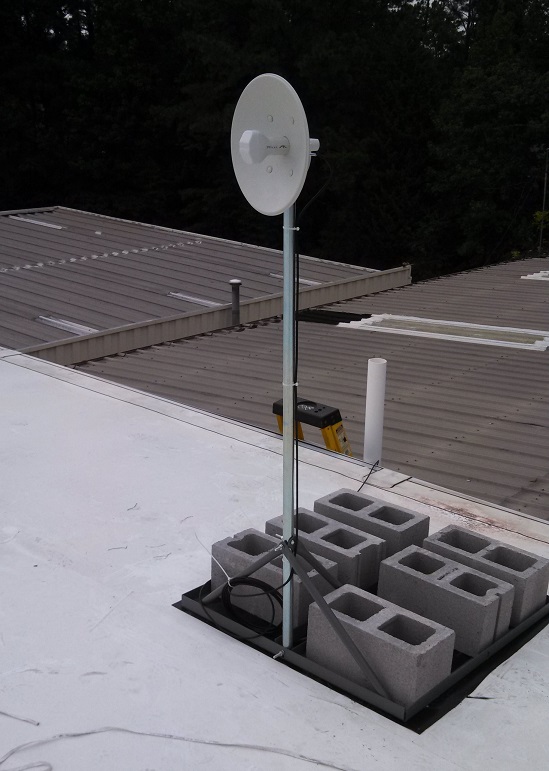 This picture shows our non penetrating roof mount weighted with cinder blocks. The entire structure weights less than 180 lbs. Communication cables always enter from the side of the building when a suitable pitch (tar) pocket is not available.