We run a Data Center. We Provide Data Center Grade IT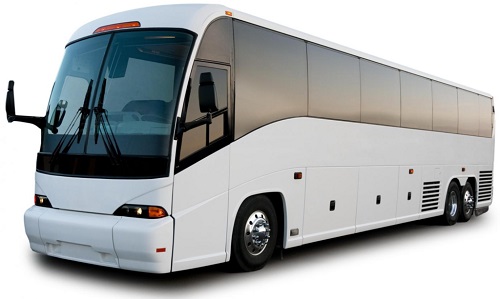 We are not web page builders, data application developers, Microsoft office trainers, computer retailers (we sell computers at our cost).
We are a provider of core mission critical IT services. The same services we use ourselves to deliver a sophisticated data center hosted VoIP product. To focus our core IT mission, we gave it a name. "BUS"
B

ackup of your data, system configurations and diagnostic logs

U

ptime of servers, routers, switches and Internet connectivity

S

ecurity against Internet and physical threats
Data
backup
We are as concerned with data backup as Internet security. We make sure you have three copies. Your original data, a local backup and a near offsite backup. We operate backup servers in our Richmond data center and can deliver a copy back to you MUCH faster that you can download from a national backup firm. You personally need to know where your backups exist and verify it with us quarterly. We provide restore testing once a quarter.
System
uptime
We run a 24/7 data center to process one half million voice, fax, email and sms (text messaging) messages per day. In this center we have the training to operate over
40 physical routers
50 discrete servers and 50 virtual servers (SQL, Terminal, Exchange, File, Linux , Domain Controller, Application)
12 core switches
Commercial fiber Internet and consumer Internet from Verizon, Windstream, Comcast, and Level3
Voice is the "canary in the cage".  Being a VoIP provider, subtle network issues translates to broken voice. If your VoIP sounds less than perfect, we are diagnosing LAN and WAN issues before they escalate or without such a sensitive application, go unnoticed. From our data center, we are the first to see Internet attacks and failures that with other IT providers go undetected for hours.
Internet and physical
security
Our data center has a much larger exposure to the Internet than most businesses as we require multiple Internet paths to provide our product.  We offer to our customers the multi-layered security products we use ourselves.
We also use third party vetting of our security setups. We hire professional companies to hack our installs. It's that important.
Finally, we install web cameras for physical security monitoring.
All Infotel technicians are insurance bonded, finger-printed and registered with Virginia Department of Criminal and Justice Services.
"BUS" requires a partnership for best execution
Challenge us to restore a file from data

backup

you deliberately erased. We recommend 4x a year.
Perform minor inspections  If you want a fix in 5 minutes vs 30 minutes or more, let us educate you. You need to know how to check lights on and/or reboot a router, switch or other appliance. We operate a very successful web site that explains  to you those blinking lights in your technology closet.
Provide you daily and weekly reports on virus patches, server patches, backup status and Internet connectivity scans.
Educate you to educate your users on the #1 threat to network security. Humans. Your employee handbook needs acceptable internet use policies. We help with that.
If our core IT point-of-view makes sense, call us for a detailed consult!