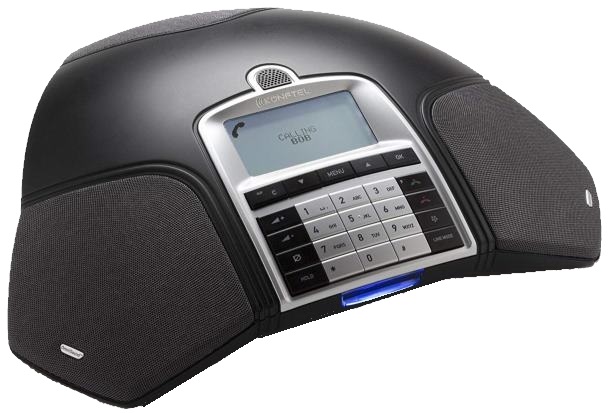 Konftel 300
Why? - The 300 or 300IP wired units have the lowest cost but sound great!
300 - analog for our Panasonic KX-NS700 PBX. Connects to the analog port of the KX-NS700.
300IP - VoIP for our hosted phone systems. Hard wired. Great sound and a reasonable cost. This requires an Ethernet cable and thus, a hole in your conference rooom table.
300Wx - Wireless unit. Sits in a charging station and is carried to the conference rooom table. Has a separate unit that connects to the pictuired unit via DECT and to us via VoIP.
All models look like the picture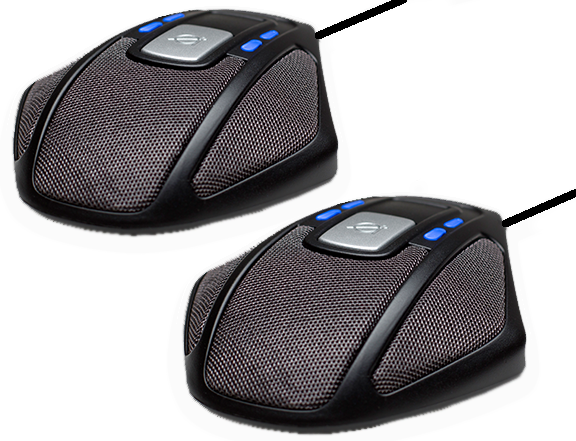 300 Expand Mics
You add two of these to any Konftel 300 unit to expansd the range of your system. Recommended for conference tables over 10 feet.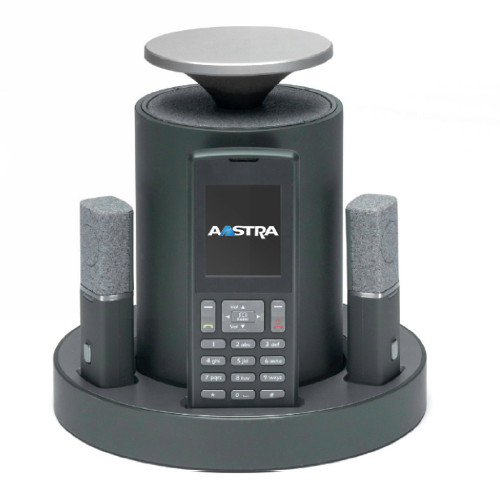 Yamaha Revolabs
FLX2-XXX-VOIP
It has three parts. That's either very neat or annoying
Wireless speaker (coffeecan)

Wireless mics
Separate dialer that works like a cell phone and then you cut over to the speaker and mics.
Microphone options (mic types can be mixed and matched)
XXX = 200 =

Two omni-directional microphones you toss around like hockey pucks

XXX = 020 = Two directional microphones you rotate toward the presenter
XXX = 002 = Two wearable microphones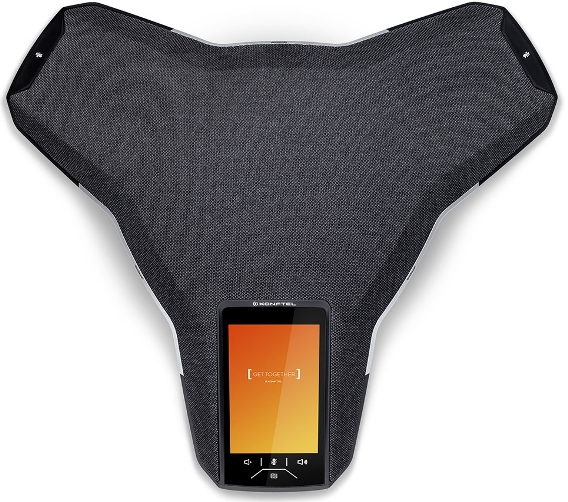 Konftel 800
Our ultimate conferencing system. See our detailed page.
Major features
Beam forming of it's three mics. It's simply alien technology or it's magic.
For very large rooms.
Three units can be daisy chained to form a 9 microphone and 3 speaker array.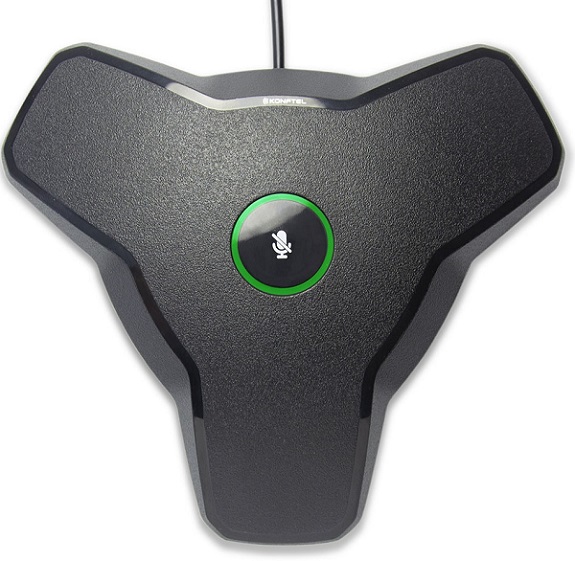 800 Smart Mic
With the Konftel Smart Microphone, you can expand the range of the Konftel 800 to handle larger conferences with up to 20 people in the room.
Connect one or two expansion microphones, depending on the size of the room. Their pick-up range is 6 meters and the accompanying connecting cable is 3 meters.
The Konftel Smart Microphone has built-in cancellation of echo and background noise through OmniSound®.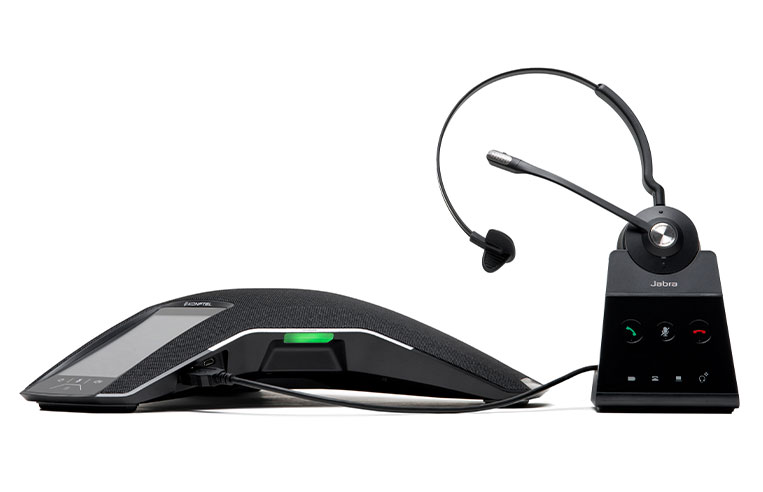 Lecture / Presenter Microphone
The Konftel 800 can add a lecture microphone. The presenter wears this microphone.
A fully expanded Kontel 800 thus has six (6) microphones
3 central microphones in the base
2 auxiliary microphones for the table ends
1 mobile Lecture microphone worn by the presenter.