Medical Office VoIP Telephone / Call Center Solutions
Email or text won't do. People with urgent needs always call. We get that. Trust you medical telecommunications to a telecom company. We have a long list of satisfied medical customers. Read below for what we offer.
After Hours On Call
Pediatric Associates worked with us to create a custom on call program fine-tuned to the doctors needs. Change the on-call doctor by a simple button press on a phone or, if desired, it can be maintained on a web site. We will ring a cell phone and confirm delivery or escalate onto the next doctor or nurse. Our systems provide complete audit logs of all on call notifications. On call response will be more enjoyable for your staff when the patient experience is always a fast physician call-back.
Appointment Confirmations
We have a large health agency that loads the weekly appointments into our system. It calls and confirms the appointment or, if the appointment must be rescheduled, transfers the patient to the scheduling desk for appointment update. – Your salaries are constant, so should be your appointment revenue.
Centralized Receptionist
At Home Care has several offices throughout Virginia. All offices have our hosted telephone system that tie back to our data center. Calls to any office ring to a centralized reception queue based in Richmond. Two people answering calls in a common queue handle as many calls as 5 individuals spread across 5 offices. Save on staffing cost. This feature has a proven return on investment for practices with two or more locations.

Call Center - Call Que Indicator Lights
Virginia Urology Center wanted the simplest method to alert agents as to the quantity of calls in queue. We came up with a Stop Light. (see the movie)
Blue = call holding over 4 minutes
Red = 9 calls in queue
Yellow = 6 calls in queue
Green = 3 calls in queue
No lights = no calls in queue. Agents could be on the phone but nothing is waiting.
Call queues even out call volumes and reduces stress on your staff.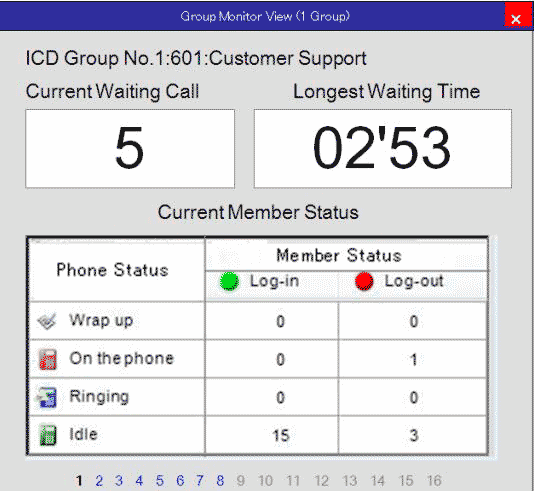 Call Center - Que Status Board
Paredes Institute for Women's Imaging purchased a Panasonic KX-NS700 PBX with ACD reporting. The call center stats (left) shows the essential call center items of:
Calls in queue
Longest holding call
Agent status
You can't manage what you can't measure. Other more detailed reports show the top 3 call center reports managers want:
Call abandonment rate. An abandoned call is a call that hung-up while not taking to a human. (on hold, ringing, in que)
Agent performance. The best way to manage employees is to measure them "against" each other doing the same job.
Call volumes by 1 hour segments and day. Example, Tuesday 10am-11am. Used to right size staff your call center.
Call center reports allow the manager to objectively evaluate staff performance without the drama of subjective analysis.
Faxing - HIPAA Compliant
We are serious about maintaining low fax transmission error rates. It's a problem! Please read our white paper.
Virginia Endocrinology & Osteoporosis Center and Credential America process 1000's of faxes each day through our data center. We can deliver faxes with full HIPAA compliance via several transport methods:
Fax to email as a PDF.
Secure email.
File transfer direct to a local share on your network.
Fax over IP to an on-premise device. Your plain paper fax machine plugs into this.
Fax to web site for download.
Our fax solutions deliver more faxes with a lower error rate, and provide the ability to trace faxes back to the sender. This is where we find the problem with failed faxes!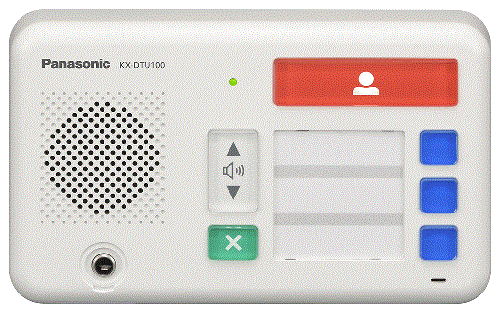 Nurse Call (Phone Set)
Quantico Marine Base and other military bases on the east coast use our nurse call system to summon help. A press of a button triggers these actions:
Signals a light above the exam room
Rings a phone at reception
Alerts the Quarterdeck in another location.
These systems can be integrated into your office telephone system for a unified communications and alerting solution that increases staff efficiency.
Call Center - Agent - Call Volume Reports
Easily see who is handling the most calls and understand you call peaks. Evaluate your employees by data objectively and professionally.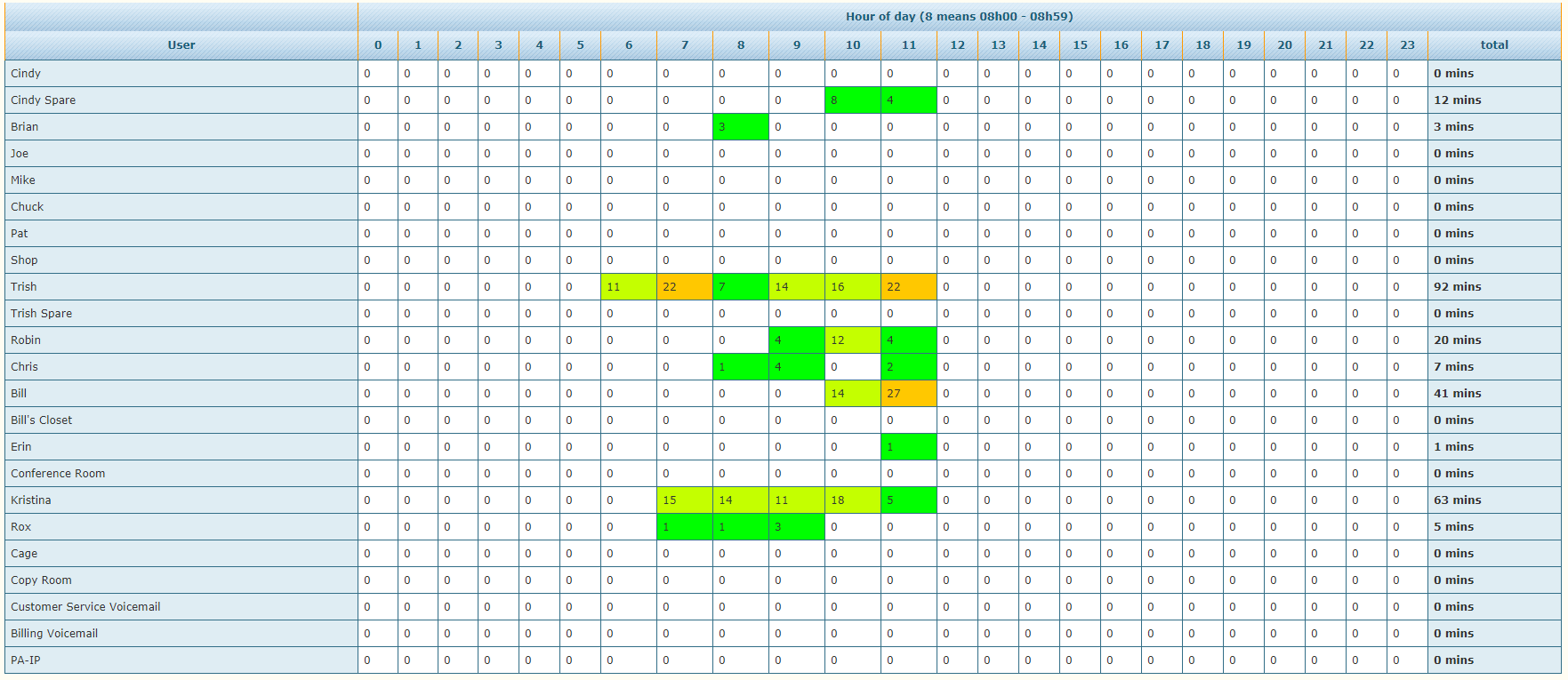 Call Center - Company - Abandon Calls - Graph
Show the big picture of abandon and unanswered calls relative to processed calls, in graphic form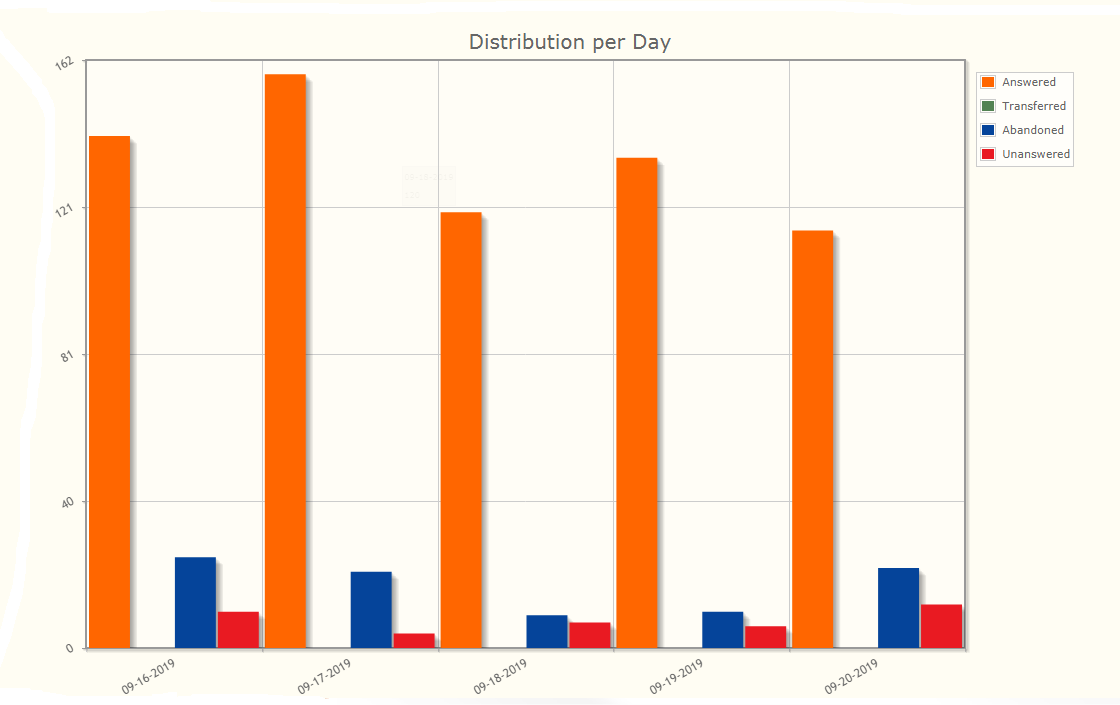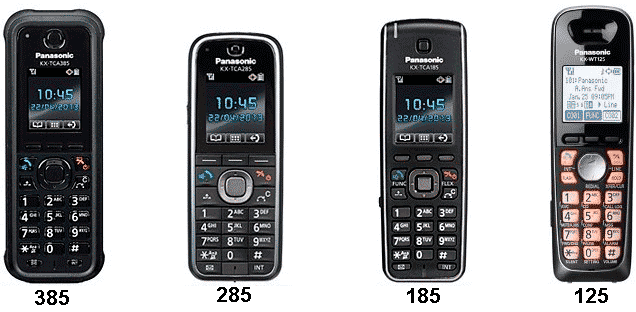 Wireless Phones
G2 Orthopedics likes how easy it is to transfer calls between their desk and wireless Panasonic phones. Panasonic makes the lightest portable phone on the market. Weighing just 3 ounces, the "285" can be comfortably worn on a neck lanyard. Reduce calls sent to voicemail and speed response times with this light weight "wearable" phone.