AT Home Care – 14 Office Hosted VoIP Phone System
AT Home Care is Virginia's largest privately-owned home health care provider with fourteen offices across Virginia, and over 250 employees. Since 2000, Infotel Systems has hosted their entire VoIP voice and data network from our Richmond data center.
Berkshire Hathaway Media Group
BHMG owns the Richmond Times Dispatch and many other newspapers across the US. In Richmond, they operate an 80 person call center.  Weather events can impact call center call volumes as well as carrier circuits delivering those calls. This customer contacted us to stress-test their national VoIP network to ensure it could handle peak volumes on primary and secondary trunks. Together with their internal IT department, we discovered issues with their carrier that affected all carrier customers nationwide.
Feed More
Feed More is a local non-profit agency that collects, prepares and distributes food to our neighbors in need. Their busy offices and large distribution center utilizes 100 phones and six wireless handsets that cover 1/4 mile area, as well as redundant SIP trunks.They also have a busy call center for food distribution operations. Infotel provided the upgraded equipment, installation, and training to meet their needs. See the video linked below to learn more:
www.vimeo.com/infotelsystems/feedmore
Harman, Claytor, Corrigan & Wellman
This top Richmond law firm purchased their second phone system from us in 2017. It has advanced features to include integrated panic alarms, call tracking, and Infotel hosted SIP trunks.
Keener Communications Hosted VoIP answering service
Keener Communications is a 24-hour inbound Call Center, processing 150,000 calls per month. State of the art technology, redundant systems and a truly professional call center staff have made Keener a leader in this industry. We have handled the telecom and IT for Keener for over 20 years. https://vimeo.com/infotelsystems/keener
Maggie Walker Governors School
We installed a 120 phone PBX system and cabling design when the school opened in the fall of 2000. They upgraded to our hosted SIP trunks in 2017.
Pediatric Associates – Multi Office VoIP Telephone System / Call Center
Pediatric Associates, PC needed a cost-effective system to connect two offices and make them work as one. Most important, as a high volume medical practice, they could not afford any lost calls or downtime. In the end, we provided them with a powerful system that was easy to use, easy to manage and could integrate with their existing data infrastructure.
Retail Merchants Association – Hosted VoIP Telephone System
We provided a Panasonic hosted VoIP system with greatly expanded features AND lower telephone maintenance costs. As a Loyal to Local business, they wanted a provider who could provide local VoIP service from a local data center vs. a national company.
Richmond Alarm
We installed and service core telecom systems for their voice calls and alarm calls. They have several diverse carrier paths for voice and alarm calls. One path connects to our data center.  We monitor this path using a Voice Quality Monitor to ensure accurate alarm reception. This system dumps to our core syslog server and alerts us to quality issues. We also provide them backup voice and alarm call service from Level3, Comcast and Verizon to keep voice paths down. As an example, a Comcast sourced alarm call connects to our Comcast voice service.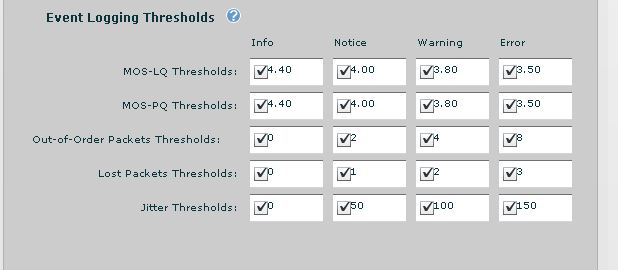 US Army, Navy and Marines
We set up telephone systems, paging systems and emergency systems in over 20 locations- both on land and water.
Weinstein JCC – VoIP PBX with SIP trunks
Weinstein JCC came back to us for a third time in twenty years for a new VoIP PBX. They needed to connect to existing door phones, wireless phones, analog phones and offsite paging. A fully hosted solution would not do. We installed VoIP PBX and installed redundant SIP trunks routing back to our data center via two diverse carriers. We are proud to have been their Richmond Virginia VoIP experts for over two decades.