Need Faster Internet or a Backup Internet?
System Features
Fast GIGABIT Connection.
QOS: This system maintains VoIP packet priority to ensure VoIP transmission over the link sounds great.
Secure: The narrow and low power beam is very hard to intercept. The beam electronics are also encrypted.
Remote diagnostics and maintenance features prevent truck rolls.
The system has a 99.99% up-time rating and is not affected by rain or snow. Our links are less than a mile. "Rain fade" is directly proportional to the wet path traveled. A satellite dish travels over 22,000 miles from space. This travels one mile!
Physical Features of an Install
Non Penetrating Structure = No Roof Damage
We can color match the dish to existing roof screening.
A 1/4″ diameter outdoor rated cable feeds into your building via an existing "pitch pocket." This install may follow the conduit for the HVAC. Such design is approved in advance.
Average weight is under 250 pound. The structure sits on a rubber mat.
Infotel Systems qualifications
Pictured below are various point to point microwave links for well known Richmond businesses. These systems feed Internet to a location that can't get Internet or can join two locations together into a common local area network.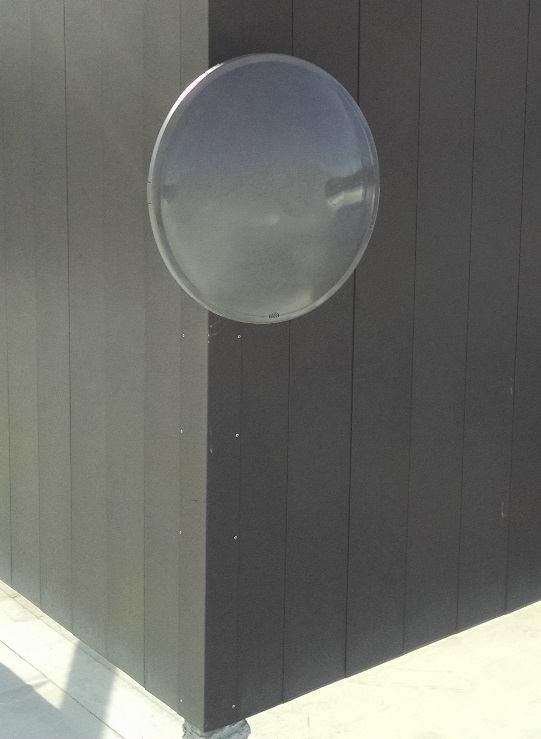 Roof screen color matched install for Highwoods Properties Tenant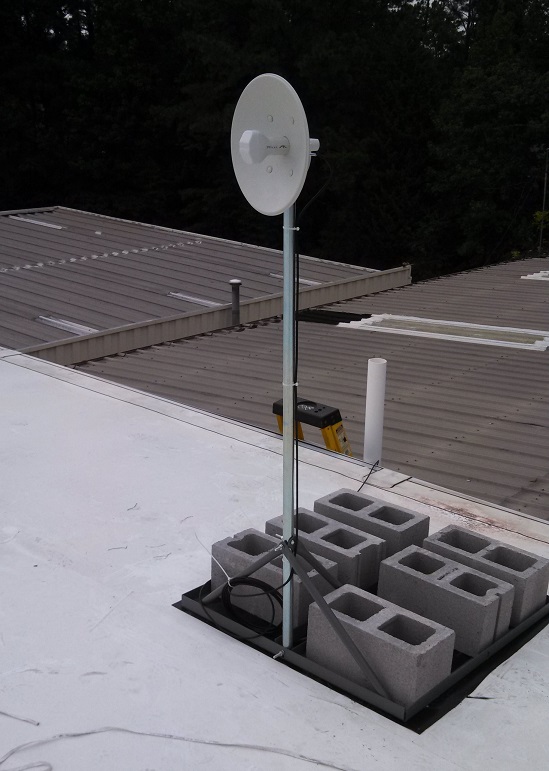 Low cost 5ghz system for a construction company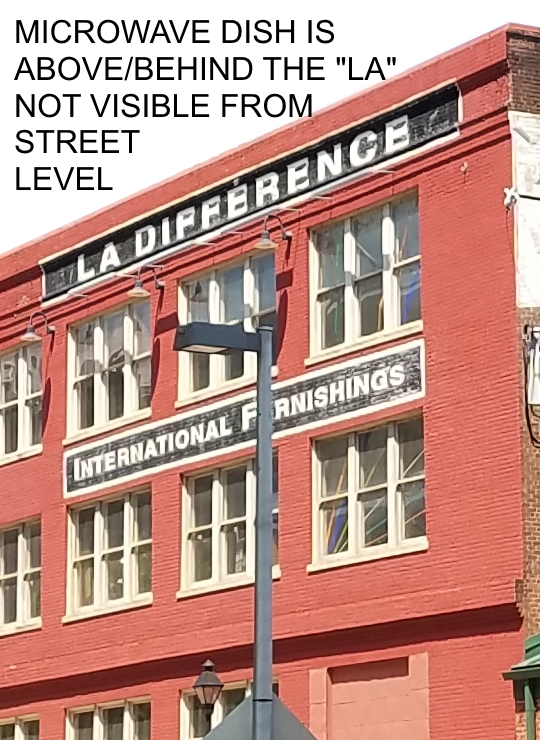 High capacity 1 Ghz 60Hz system for LA Difference Furniture Company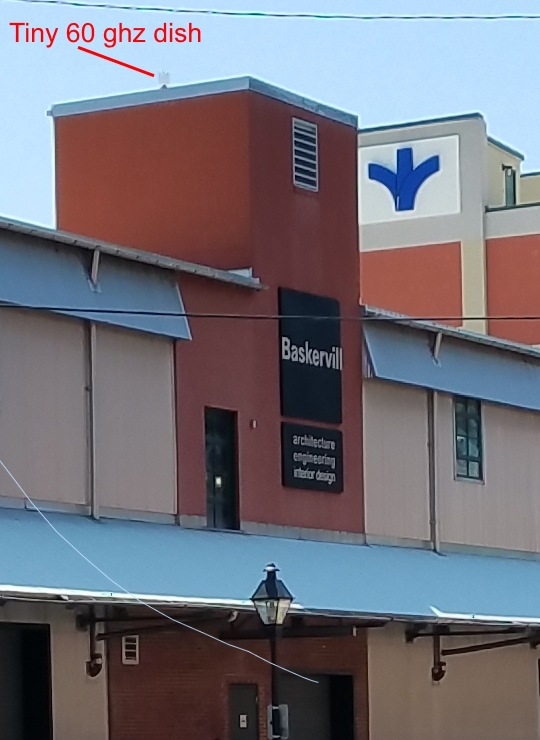 High capacity 1 Ghz 60Hz system for multiple downtown customers