Our Good People Are Good to You
Pictured below are two valued employees, Kevin Jones and his dad Jeff Jones. Jeff has worked with us since 1998. Before that our CEO worked for Jeff as a contractor.
The Jones team just finished a campus VoIP telephone system install for Hampton Christian Academy. Kevin Jones (son) is also our onsite IT administrator for this customer.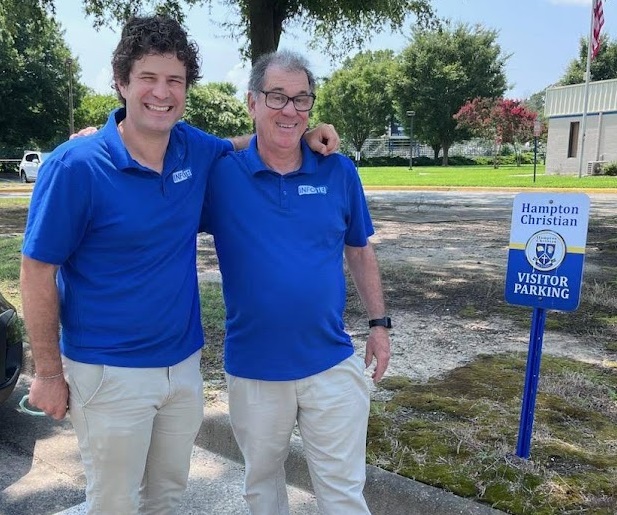 The best thing about Infotel Systems is the team that takes care of you. We are proud to say, the average Infotel employee has been with us for over 12 years.
You benefit from a staff that knows you and your "Infotel Systems" when you call for support.And since we are in the phone business, we like to answer the phone and provide immediate answers.
Dorothye and Chuck Brodersen have been married to the job for over 30 years. Helen handles marketing for the company. Her F/T job is her coffee roaster with her Army husband Capt. Jack Montgomery.
System installer Grace Brodersen (below) is one of four brodersen family members at Infotel Systems.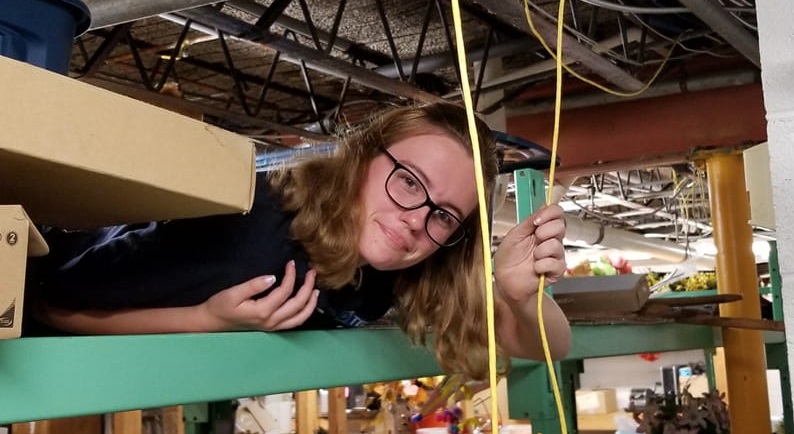 We Bought a Data Center
So maybe we are control freaks.
We operate a data center next to Verizon data center and a mile from Comcast Main hub to provide direct connectivity to YOUR Internet.
Your hosted applications and phone system exist on servers within walking distance from our desk. (We also maintain a second location). We host more IT and telecom devices that most consultants have across their customer base.
Your advantage is a fast application performance and ultra fast response to your service needs.

How We Support You
We started as a telephone company so we like to pickup the phone and have an immediate answer.
We are a data driven group.
Our timeline history is listed here.
Dolly, Our Therapy Dog
because we manage Verizon & Comcast for you.