Zoom - MS Teams - Webex AV Conference System
The customer supplies 1 or 2 TVs and wall mount kits.
We provide the required Intel NUC PC at cost. (Are you recalculating spreadsheets or are you just "zooming".
We charge a cabling/install fee and rent with full maintenance the remaining components.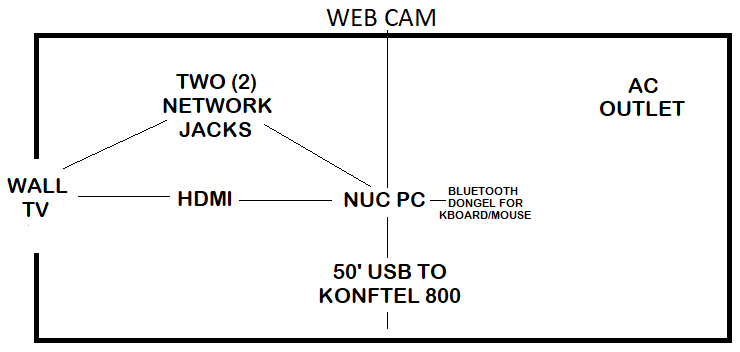 Overall Schematic
Hang a nice 4K TV on the wall with a small NUC media PC behind it and connect in to the Konftel 800 system as a Microsoft recognized audio media device.
The NUC PC connections are;
USB web camera.
Ethernet connection to your network. (Install two jacks behind TV)
HDMI to TV
Keyboard & mouse Bluetooth dongle
50' power USB cable run to the Konftel 800 system on your conference table
AC power outlet behind your TV
Hang a 4K TV
On your wall at the end of your conference room table.
Have an electrician install an AC outlet & two ethernet jacks for the TV and the Intel NUC PC.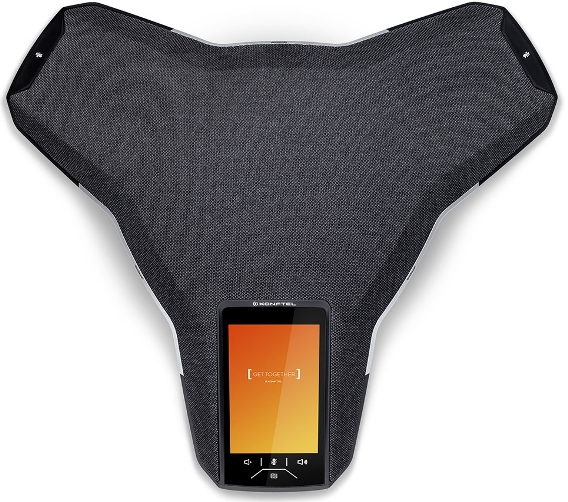 Konftel 800 IP Conference Phone
This sits in the middle of your conference table. Two cables are run from this device through the center of the table;
an ethernet cable to your computer network. This allows the device to act as s SIP conference device on audio only calls.
a 50 foot active USB cable to your PC. This provides a Microsoft speaker and microphone device (connection) to your PC.
5 Microphone System
Konftel 800 + 2 Konftel Smart Mics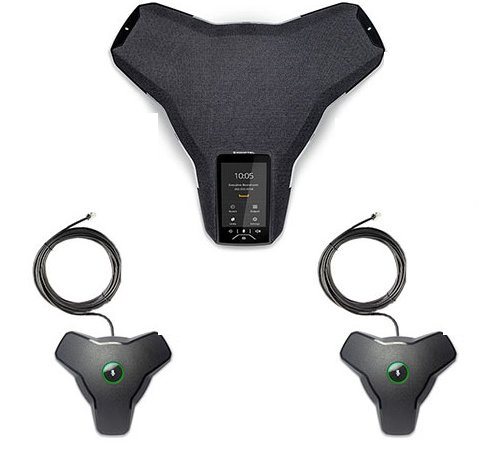 Above - small conference room
Just the Konftel 800 is considered the small conference room system. A 10 x 10 room.
Left - Our demo room setup
Add two external Konftel Smart microphones to a single Konftel 800.
The microphone cables are 10 feet long. This is our demo room setup.
Large conference room
Network three Konftel 800 units together.
The cables allow units to be 20 feet apart.
9 Microphone System
3 x Konftel 800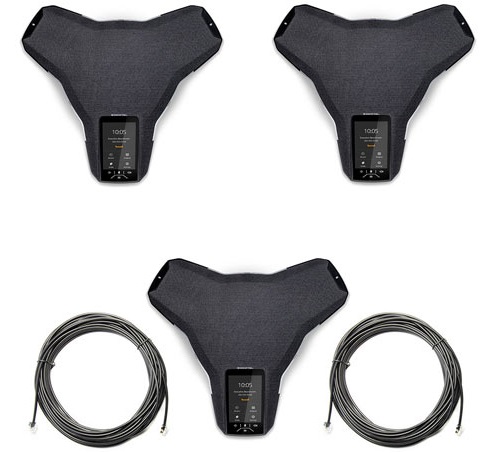 Intel NUC media PC
Hidden behind the wall TV. The NUC PC has these connections.
HDMI for Wall TV video and sound
Ethernet cable to jack behind TV.
USB for wireless keyboard & mouse dongle
50' USB cable to Konftel 800

360 degree Web Camera
We use the J 5Create 360 degree web camera. This camera connects to the PC using a USB cable and appears as a Microsoft camera.
The microphone is disabled soas to not compete with the conference system.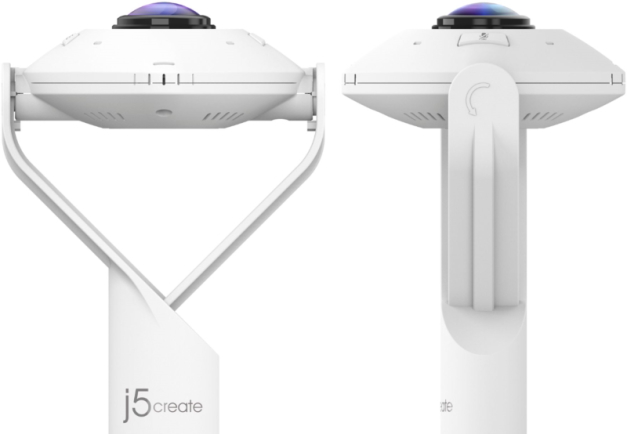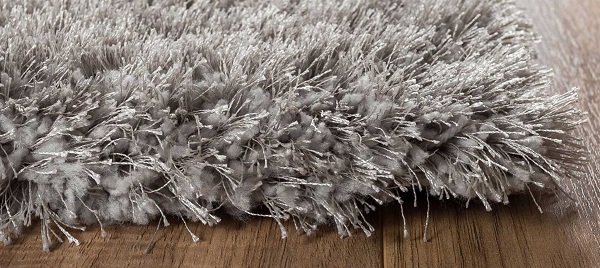 Prevent Echo !
Finally put plenty of soft materials all around. Carpet on the floor, fabric pictures, hanging banners, plants, etc.